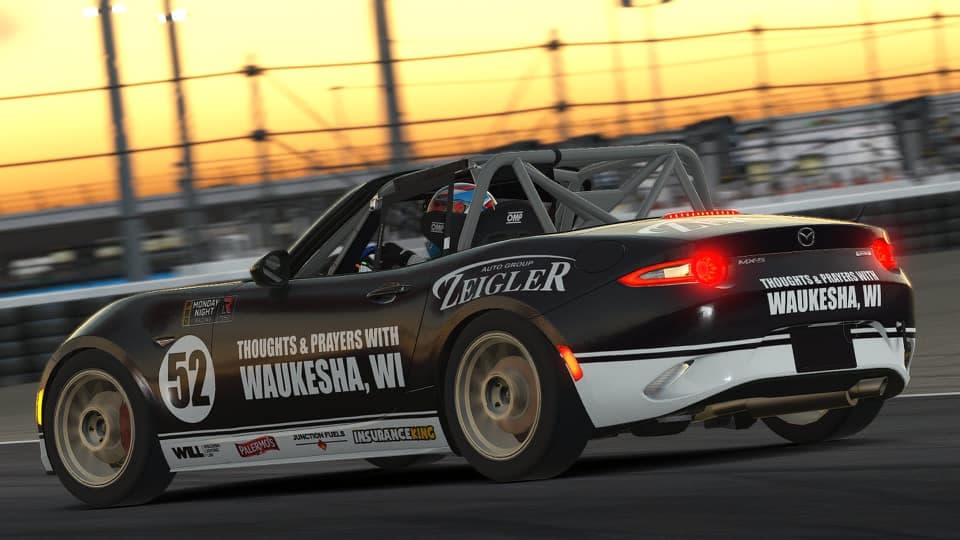 #TEAMZEIGLER's Josh Bilicki Wins Monday Night Racing PRO Series Event with Tribute Car in Honor of Waukesha Christmas Parade Victims
Last night Josh Bilicki, 52, took home the number one spot behind the wheel of a Mazda MX5 cup car at Daytona featuring a paint scheme that included the Zeigler logo in support of Rick Ware Racing's special tribute to the Waukesha Christmas Parade victims. The digital event, which was streamed via various online channels, is part of the Monday Night Racing PRO Series-a professional eSports iRacing League starring top drivers across different racing organizations.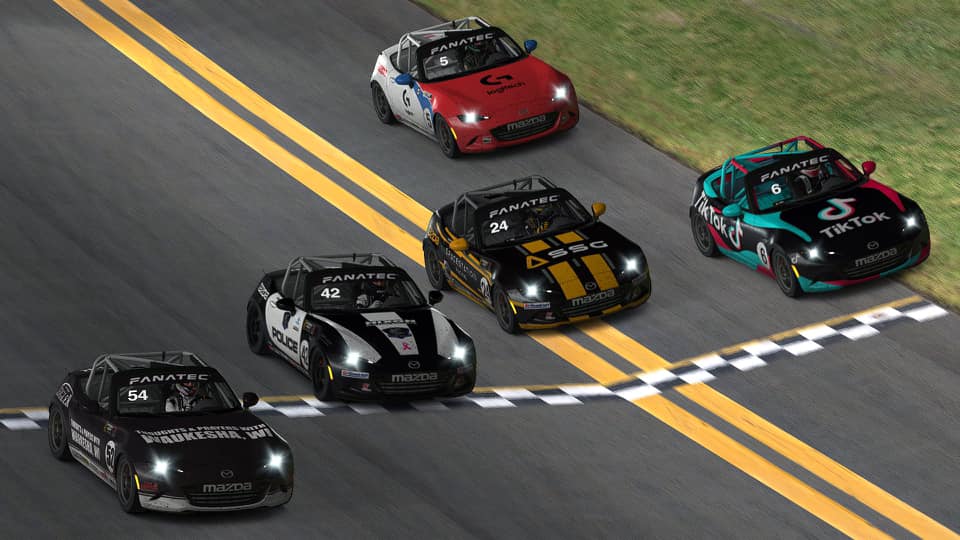 (Waukesha, Wisconsin) November 23, 2021 – Josh Bilicki's Zeigler-sponsored number 52 took home a major win last night during a Monday Night Racing Pro Series competition with a tribute car in honor of Waukesha Christmas Parade tragedy victims. The professional NASCAR racer was behind the wheel of a Mazda MX5 at Daytona during the third installment of the online event series – along with various IndyCar, IMSA, NHRA and NASCAR competitors- when he was crowned the winner.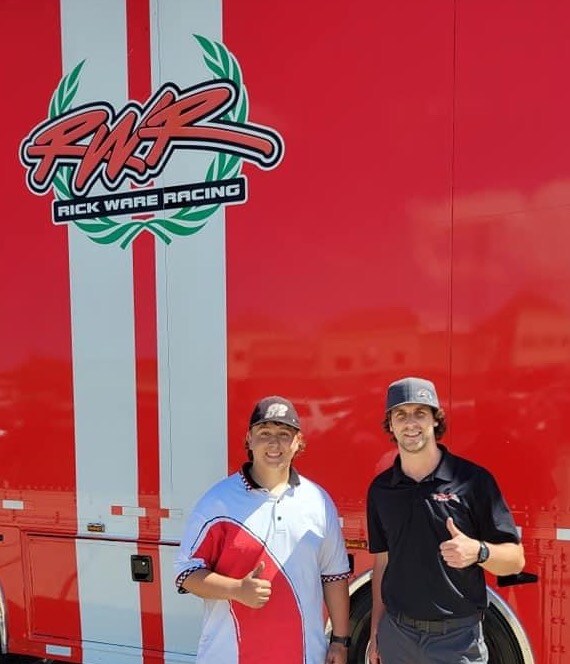 The Wisconsin native dedicated the race to the victims of the Christmas Parade in Waukesha. The tragedy, which left many injured and five dead after a driver struck dozens of people with an SUV during the annual celebration, happened just minutes from Bilicki's home.
In fact, the NASCAR driver personally knew of a friend and fan who was so badly injured in the tragedy that he required surgery. "It was awesome to get a win with Zeigler Auto Group onboard! We also carried the message "Thoughts & Prayers with Waukesha, WI" on the hood and the sides of our car. Waukesha is only 30 minutes from my home and I personally know someone who was struck by the SUV." Bilicki, who shared Tyler's GoFundMe on social media earlier today, also urged others to keep him and all other victims of the tragedy in their thoughts and prayers.
The event is run through the online iRacing platform, which is often used by professional drivers to practice during off season training. This was Bilicki's first race in the series overall, with the win already qualifying him for playoffs and a chance at the championships. His next race will be race four, next week Monday, November 29, with the event taking on a NASCAR Truck theme using a dirt track.
"Even though the racing is virtual, many drivers in the field are professional drivers competing in NASCAR, IndyCar, IMSA, and even the NHRA. So to get a win in such a stacked field, which included well known drivers like Dale Earnhardt Jr and Kyle Busch, meant a lot!"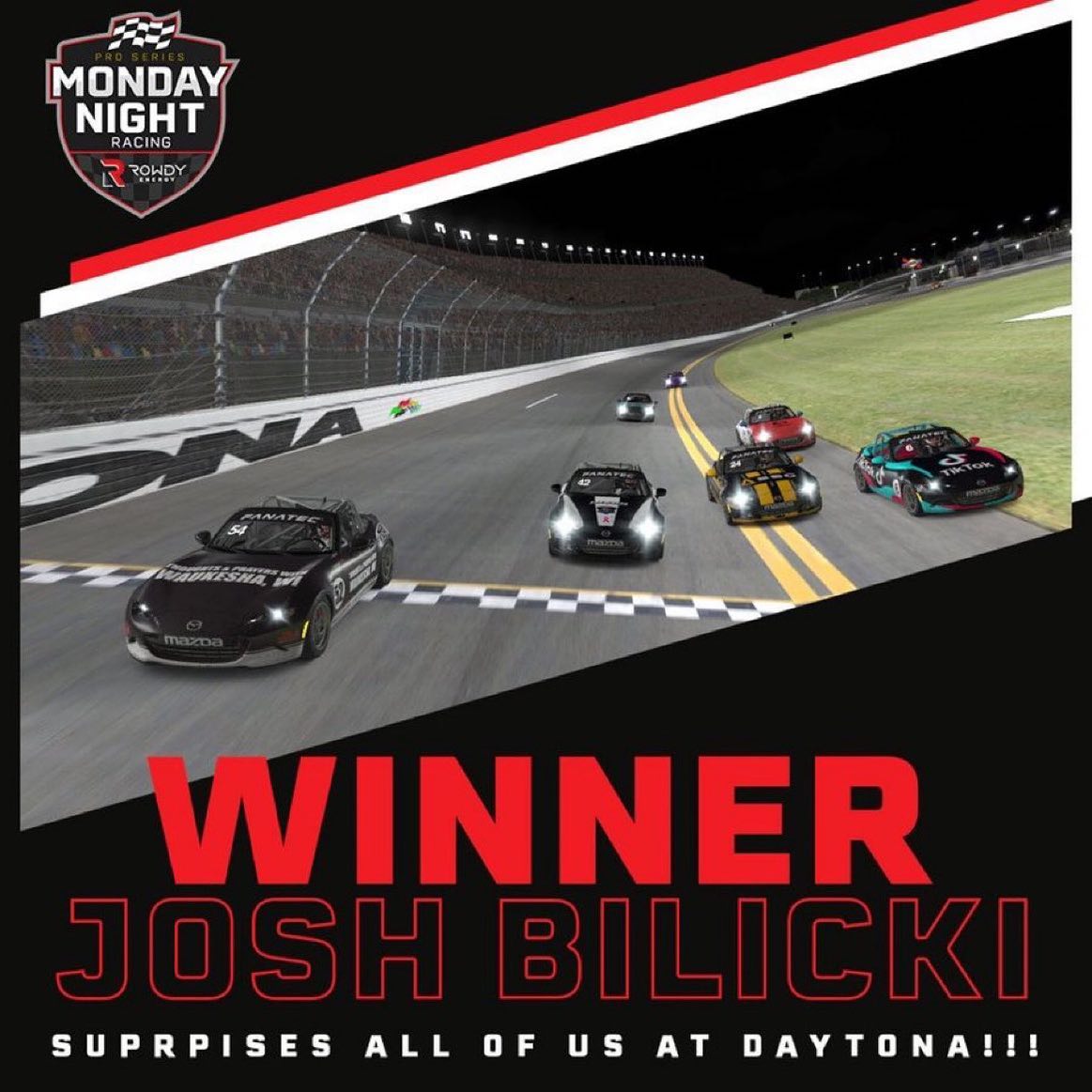 "It was awesome to get a win with Zeigler Auto Group onboard! We also carried the message "Thoughts & Prayers with Waukesha, WI" on the hood and the sides of our car. Waukesha is only 30 minutes from my home and I personally know someone who was struck by the SUV."